Client:
Pure Water Oasis
Agency:
davidmfarley.com
Scope:
Logo + Print + Vehicle Wrap
The owners
of this small business approached me with an all too common problem — a steady decline in sales.
In order to publicly establish their expertise and to regain their market share, I facilitated the complete re-branding of their company.
The new logo
delivers a clear visual message that is fresh, light and above all, very clean in presentation. I crafted a unique and memorable mark (icon) which is versatile enough for any possible application — be it print, online or on the move.
Their new positioning statement
, "Experts in Pure Drinking Water," was developed and implemented across the board in order to help redefine the scope and credibility of their business in the mind of the consumer.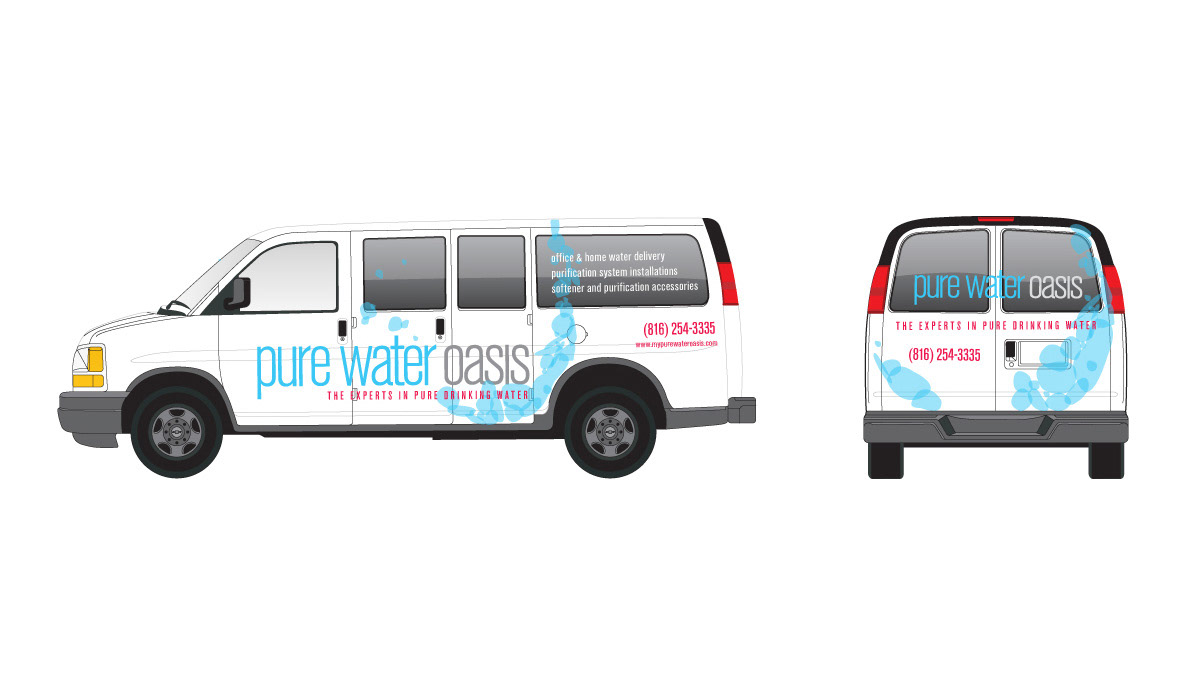 The client's budgetary constraints
necessitated a multi-phased approach in the execution of their new brand. As monies became available, the client was able to use my designs in order to slowly implement each new phase of the re-branding — all without having to overextend either their finances or staff. I also provided the client with files that were tailor-made to be compatible with offset printers and which could be effortlessly utilized by sign makers. Attention to all of my client's potential needs made it easy for the client to manage the process internally.
Since the re-branding process began, the client has experienced a steady growth in sales — they had a solid product, and now they have the right visual communications to show it off.